Leaders are responsible for the energy they bring into a room.
My executive coaching clients are business professionals who want to enhance their effectiveness in their current role, or get prepared for the next stage of their careers. The concept of Authentic Leadership is central to my executive coaching work. My clients tend to be proactive, determined professionals eager to realise their potential. They also have the innate self-awareness required to move rapidly from insight to behavioural adjustment.
Personalised up-skilling in areas such as:
Leadership
Presentation Skills
Communication & Influencing
Emotional Intelligence
Working Relationships
Time Management and Organisational Skills
How to have greater impact in your current role
Career Direction – getting more focused (& sometimes more motivated!)
Developing your Leadership & Personal Brand
Work/Life Balance
Stress Management
Career Fulfilment
Boosting Self-Confidence
How Executive Coaching Works
Executive Coaching is a 'pit stop' an opportunity for you to 'step out' of your daily role and gain new insights and skills tailored to your specific needs. Normally, coaching sessions take place at my offices (The Crescent Building, Northwood, Santry, Dublin 9) but with current Covid19 restrictions, coaching sessions are now taking place online via Zoom.
During executive coaching sessions I endeavour to strike the optimum balance between skills transfer, situational analysis/ discussion and indirective coaching, where precise questioning on my part will assist you in reaching your own answers, insights and clarity.
Just like an athletic coaching session, executive coaching is a 'work-out' designed to strengthen you by both challenging and supporting you to achieve your desired outcomes.
We kick off with you completing a Pre-Coaching Questionnaire so we can determine a plan of action.
Executive Coaching sessions are two or three hours in duration depending on your requirements.
The cost of Executive Coaching sessions is dependent on the number and frequency of the coaching sessions.
You can go to my interview skills coaching page to know what I offer there.
'Working Smarter' is a phrase heard in every boardroom, but what does it mean? Working smarter always means identifying what you are no longer going to do and to stop doing it. It makes sense because as there are only so many hours in the day, if you are looking to do more of anything (strategic thinking, innovation, relationship building) it means you have to drop some tasks and habits that have passed their sell by date.
So:
What do you need to stop doing?
What habitual task or behavior is no longer serving you?
What are you doing inconsistently well?
TAKE THE NEXT STEP
Book Your Executive Coaching Session
If you think you would benefit from my Executive Coaching services, send me an enquiry and we can arrange to have a conversation to discuss your needs and objectives.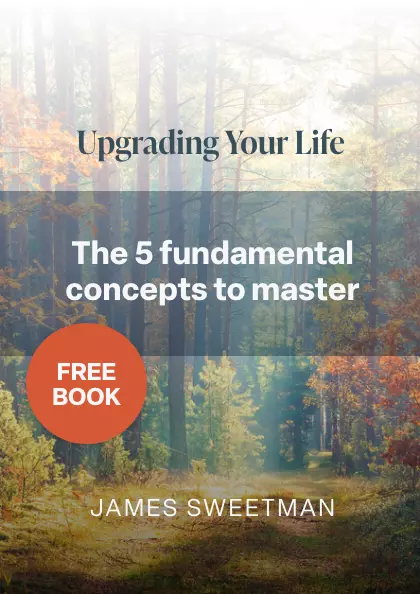 Become part of a like-minded community and stay up to date with all my articles, podcasts and events. You will receive my popular monthly ezine Next Steps, first published in May 2004. I value your privacy and of course you can unsubscribe at any time.
By joining the community my gift to you is a free eBook "Upgrading your Life – The 5 fundamental concepts to master".