Helping people to realise their dreams and potential, to live happier, more fulfilled lives has long been a passion of mine.
Whether it's 1-2-1 coaching, group workshops or conference talks, my intention is to provide inspiration and support to facilitate positive change and growth.
The insights, tools and programs that I've developed over the years will help you connect with your inner wisdom so you can continue your journey towards the fullest expression of yourself.
Helping people to realise their dreams and potential, to live happier, more fulfilled lives has long been a passion of mine.
Whether it's 1-2-1 coaching, group workshops or conference talks, my intention is to provide inspiration and support to facilitate positive change and growth.
The insights, tools and programs that I've developed over the years will help you connect with your inner wisdom so you can continue your journey towards the fullest expression of yourself.
Speaking
'Inspirational' 'thought-provoking,' 'relatable' 'a real energiser,' These are the words audiences use most frequently to describe my keynote talks at conferences.
Training
I deliver bespoke workshops on a range of 'soft-skills' topics including authentic leadership, presentation skills and team cohesion, with the focus on generating sustainable behaviour change.
Coaching
Whether it's Life Coaching, Executive Coaching or Interview Skills Coaching, all coaching sessions are reflective and supportive, empowering you to reach for your potential.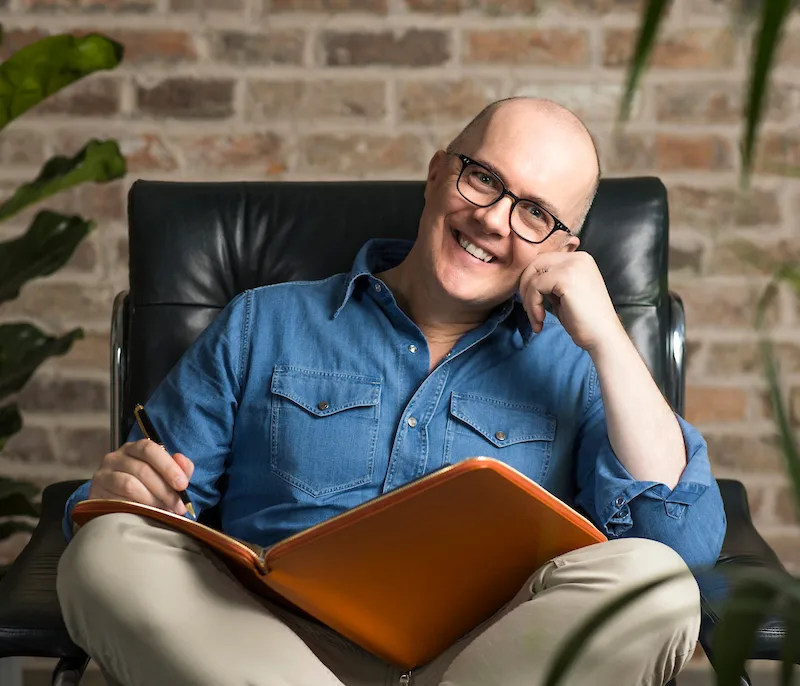 How did you end up doing what you're doing?
I'm asked this question at least once a week and I'm always happy to answer it.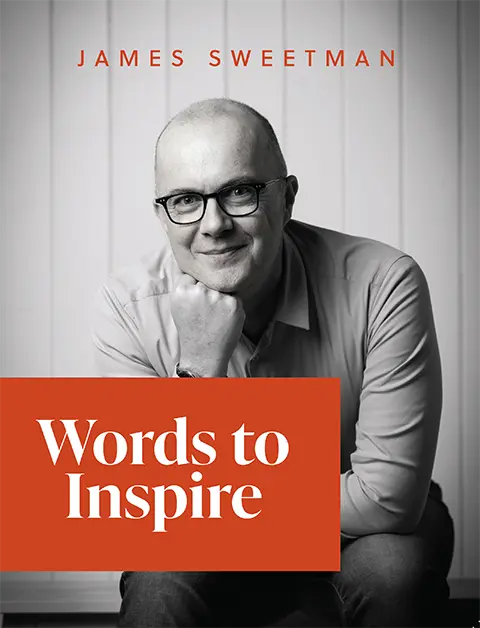 NOW AVAILABLE IN HARDBACK
We've all been through a lot. We carry worries and insecurities that others usually know little about. There are times when we need some encouragement, words that will capture our mind, engage our heart and enliven our spirit. In this charming, quietly life-enhancing book, James Sweetman's compassionate insights and thought-provoking questions offer respite from a turbulent world and busy lives. 'Words to Inspire' explores over sixty themes that have become part of modern day living. From feeling stuck and coping with change, to dealing with difficult people and learning to be less tough on ourselves. 'Words to Inspire' is a hardback book, in full colour with beautiful images throughout. It will fit seamlessly into your self-care routine and would also make an ideal gift.
"
As always, James manages to ask the questions that we couldn't ask ourselves. I know I will read "Words to Inspire" many times over, as I have done his other books. His wisdom enriches and allows us to look within in and find our unique inspiration."
Sofi Musleh
"James's book was so impactful and I had so many A-HA moments as I read it. His way of taking big theories and breaking them down into simple guidance and action steps gave me so much to take away. It's a book I'll pick up again and again as you apply the tools and the wisdom to your life."
Georgina Durcan 
"In today's busy world, 'Words to Inspire' offers us over sixty calming reminders to reflect on. A great coach doesn't give answers, instead, they ask powerful questions to unlock a better way forward for their clients. In true coaching style, James Sweetman asks thought-provoking questions throughout this book that I have no doubt will empower each reader to reconnect with what's truly important in life. A must read!"  
Eileen Hopkins
"Each chapter is perfectly crafted and so thought provoking, informative and inspiring. James has a real gift for taking the big and complex topics and distilling them down to their essential components. This book will be much quoted and the questions help us put the theory into practice."
Marian Byrne
"James' wisdom shines through the pages of this book. His words get right to the heart of who we are at our most vulnerable. It felt like someone understood me completely and was guiding and supporting me on my journey!! This book feels  like a warm hug."
Shirley O'Neill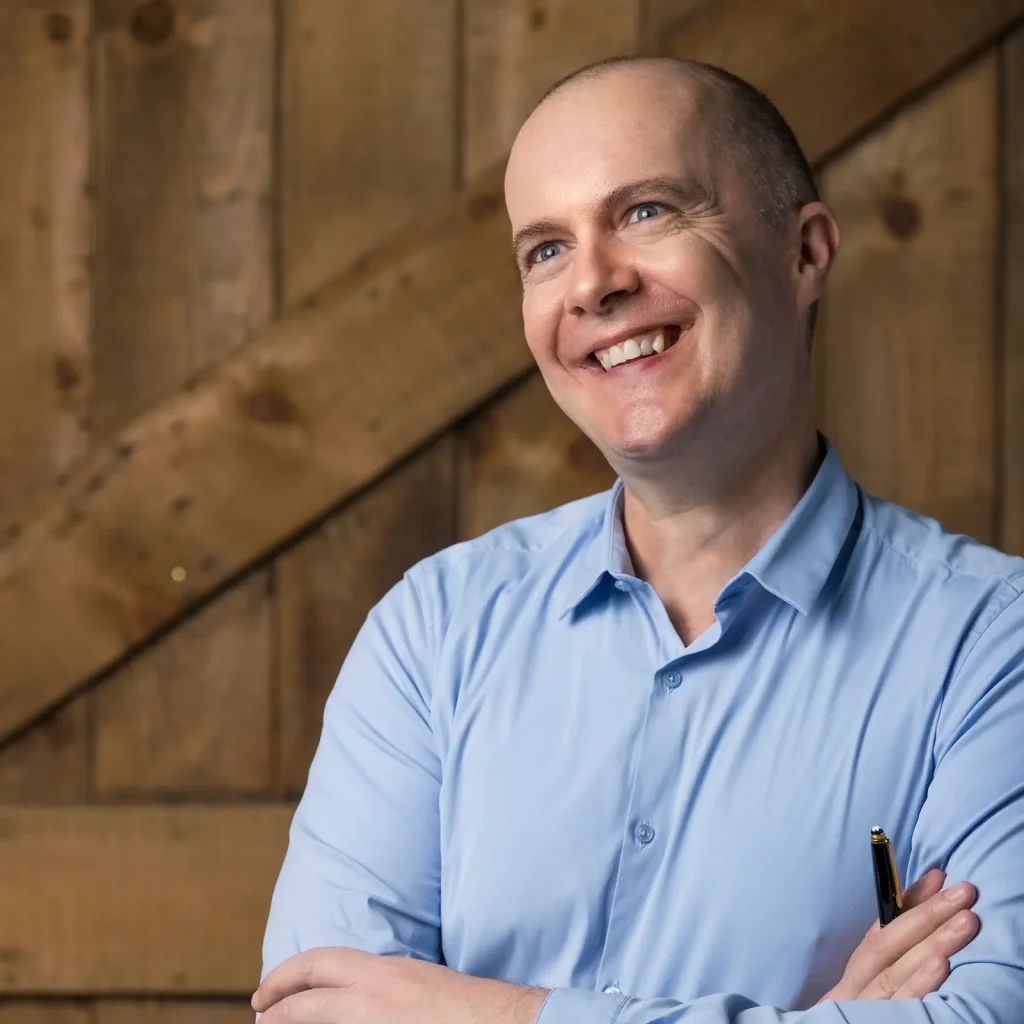 PODCAST
Your Time with James Sweetman
Your Time with James Sweetman
Each week my guests and I share stories, challenges and vulnerabilities as well as tips and insights on a range of topics, with the aim of helping us to live in a more soulful, authentic and integrated way.
Tuning in is an opportunity for you to take a few minutes out of your busy day and listen to what I hope is thought-provoking and empowering content.
'Your Time with James Sweetman' is available on all main platforms (iTunes for Apple users and Podbean, Spotify and Stitcher for Android users).
There are 1440 minutes in the day, and this week I'm ensuring that we take just 5 minutes for ourselves. This is a new type of episode for me, as it's a reflection piece, a combination of words and music that hopefully encourages some introspection. Most of us are busy managing responsibilities and juggling commitments that we rarely have a chance to pause, reflect and remind ourselves of how far we've come and what's truly important. 
Testimonials
I had the pleasure of working with James on a 1:1 basis and cannot recommend him highly enough. James has a wealth of knowledge and expertise and he was incredibly generous with both his time and support.
My work with James has had a hugely positive impact on my professional confidence. I had no prior experience of working with a coach and was a little apprehensive but I needn't have worried. James is warm, encouraging and manages to make every session engaging and insightful. He also makes sure you have a laugh along the way.
Working with James was one of the best investments I've made in myself and I hope to work with him again."
V. Morrison, Belfast
Testimonials
James is much more than a coach or trainer. He's your personal guide to unleash the power of self-awareness while driving you through the most unexplored place of your life: yourself. James will help you to nurture a sense of gratitude for your life, accept what you cannot change, create new horizons and see your life from different angles. A "killer application", "a must have app" for your life and your business.
D. Recalcati
Area IT Manager, Microsoft
Testimonials
Working with James was like working with my better, rigorous conscience. It was his ability to think clearly, and address issues in a step-by-step approach that allowed the impasses in my business life to disappear. I made progress by dint of this tenacity, leaving each of our sessions feeling good about the prospect of achieving realistic goals. In summary, it was a great personal and professional exercise which has been rewarding and worthwhile.
Founder & Managing Director
Marketing Company, Dublin
Testimonials
The time that I spend with James was very helpful. It has made me more structured in my approach to work. This has enabled me to be more relaxed, confident and enjoy work. I feel now I am much more of an asset to the company and contribute to the growth of the companies sales.I am now in a position to make more money which is why I am in sales.
R. McConnell
Sales Consultant, Friends First
Testimonials
I found the 3 day Train The Trainer course excellent in all aspects. James has changed the way I look at training. He passed on so many tools and tips to us that will really help. The course was such a pleasure to attend.
L Browne
Aer Lingus
Testimonials
The Interview Skills Coaching session gave me an amazing gift, the permission to just be myself. It was really powerful. Without all the clutter of insecurity and panic in my head, I could see everything really clearly.
L Parsons
Testimonials
This (Train the Trainer) programme was one of the best courses I've attended in the last few years. Course content was excellent and much learning was achieved. James Sweetman was extremely professional and delivered the course in a very enjoyable and participative way. I learned alot which I will use going forward.
Pat Hall
Dublin Airport Authority
Testimonials
James Sweetman delivered a number of workshops at the National College of Ireland. The feedback was overwhelmingly positive. 'Increase awareness and focus', 'enhanced motivation' and a 'willingness to take action' were some of the comments shared by attendees. James' style of delivery encourages participation and creates a cohesive and relaxed environment in which to learn. The experience was best described by one student as 'thought provoking, powerful and memorable'.
Stephen Kennedy
Student Services Office, National College of Ireland
Testimonials
Having found myself in need of clarity about my career, I picked up the phone and arranged a session with James. He provided me with some great practical knowledge to take forward with me. I have since got real clarity on my career and personal direction. To anyone in need of some practical help, James' coaching sessions are a true help and you will benefit anyone both personally and professionally.
K O'Byrne
Testimonials
After only three sessions, I began to develop a deeper belief in my own inner ability to achieve my ambitions. The sessions provided me with clear objectives. Analysing my strengths and weaknesses, realising what was stopping me from achieving more, I developed strategies to turn these apparent weaknesses into signals for me to believe in myself even more. Establishing clear goals and writing down my goals, helped focus my mind on realistic targets for the future. The energy I wasted on worrying is now spent on 'doing'. The techniques used to develop my confidence, were not only beneficial, but also great fun.
David Creevy
Classical Guitarist
Testimonials
The Professional Effectiveness course was one of the best days I have ever spent on a course. It was helpful from a work point of view and it was also a wake up call as regards self-awareness and self-improvement.
E Preston
KPMG
Testimonials
I love working with James. Always well-prepared for the individual, group or audience, he is focused and wholly present. He is generous and kind. Simply put: James is a professional and a gentleman. His recent talks on 'Professional and Personal Effectiveness' and 'Making a Positive Impact in the working environment' were incredibly valuable to the students, adding to their self-confidence and sense of excitement about their first day of work in a new, international setting.
T. Gilien
Boston College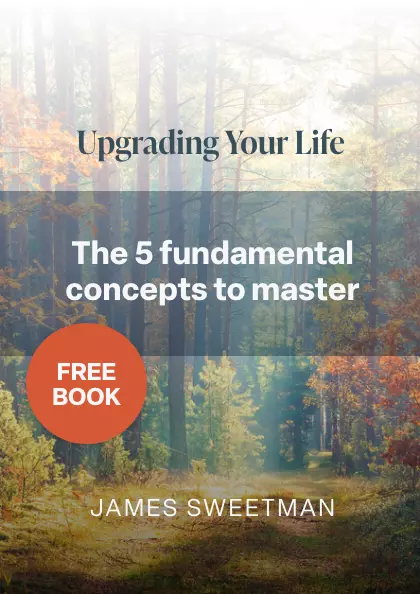 Become part of a like-minded community and stay up to date with all my articles, podcasts and events. You will receive my popular monthly ezine Next Steps, first published in May 2004. I value your privacy and of course you can unsubscribe at any time.
By joining the community my gift to you is a free eBook "Upgrading your Life – The 5 fundamental concepts to master".